You can pass! With quality driving lessons from our Approved Driving Instructors
Pass First Time with Driving lessons Dublin in Finglas and Raheny
A New Driver is run by James Hickey whose attention to detail in driving lesson instruction is well above standard.
James has been a Driving instructor in north Dublin and in the U.K for the past 10 years. James is a fully qualified extremely patient driving instructor having gained valuable experience both in the U.K (New Driver) and here in Ireland (ISM) with these Driving Schools.
James did his training in the U.K passing all his exams under the strict scrutiny of the Driving Standards Agency (D.S.A) having obtained the qualification A.D.I. (Approved Driving Instructor).
Fully qualified RSA ADI  (APPROVED DRIVING INSTRUCTOR) with many years of experience.
Get the confidence to Pass your Test!

Book your Pretest Driving lessons in Finglas and Raheny

Offering great value driving lessons in north Dublin and surrounding areas.
I had an exceptional experience learning to drive with Mr. James as my instructor. His patient and calm nature put me at ease, especially during the early stages of learning. His in-depth knowledge of traffic rules and safe driving practices helped me become a confident and responsible driver. Mr. James tailored each lesson to my progress, ensuring I mastered maneuvers and techniques before moving on. I'm incredibly grateful for his guidance, and I highly recommend him to anyone seeking a top-notch driving instructor.
I booked two pre tests with James and passed my driving test first time, James was so helpful and gave me lots of tips and extra help. Would highly recommend!
Passed first time thanks to James! Certainly wouldn't have passed without him. Extremely grateful!
James is a great instructor who helped me pass. I would definitely recommend
Failed my driving test first time around, James helped me prepare for my second go and I passed. Very happy with the lessons.
Jayin George (Green Grace Wayanad)
2023-07-02
It was the right decision to choose Mr.James as my driving instructor.I came to know about him through Google reviews and that really helped.He was very calm,informative and patient and I could pass the tests on my first attempt.Thank you so much.
Camila Marques
2023-06-30
James is a great instructor, he has patience and encourage their students to pass! He teaches for Irish driving test and also for life. He cares about your own driving skills. I highly recommend his lessons.
Highly recommend. I took a couple of pretests with James & he was very helpful. He is extremely patient and very good instructor. His consistent feedback and tips helped me really improved my driving skills to pass my Exam. Thanks very much James 🙂
Driving Lessons North Dublin:
Pretest Driving Lessons Raheny and Finglas
Single One Hour Lessons
Full 12 Hour EDT Driving Lessons Course
10 Hour Package
6 Hour Package
Our Dublin Instructors cover the following test centres
Raheny Test Centre
Finglas Test Centre
Cheap Driving Lessons Finglas and Raheny
If you searched in Google for "Driving Lessons Finglas", "Driving Lessons Raheny" or even "Driving Lessons Dublin" chances are you found us at the top of Page one. We are the #1 Driving School in Raheny and Finglas for Driving Lessons and Pretest Lessons.
Locations:
You will also find us on Page 1 for the following locations. Santry, Raheny, Whitehall, Portmarnock, Malahide, Beaumont, Drumcondra, Finglas, Artane, Ballymun, Killester, Marino, Donaghmede, Clongriffin, Kilmore, Darndale, Balgriffin, Glasnevin, Donabate, Sutton, Clontarf, Baldoyle, Clare Hall, St. Margarets, Coolock, Donnycarney, Clonshaugh and Swords. We look forward to meeting you and welcoming you to our list of happy customers who have improved from our cheap driving lessons in Dublin.
Book Your Pretest Driving Lessons with us Today… 087 7624 223
If you're looking for affordable driving lessons in Dublin you should speak to us today about booking your driving lessons in Dublin at one of our packages that will save you cash and enhance your driving skills. Dublin's Leading Driving School since 2009. Overall Pass Rate of 90%.
Book Lessons & Vouchers Securely Online Today

Driving Lessons North Dublin
As a fully qualified driving instructor James Hickey offers students, through his Dublin driving school, a range of driving instruction options: from private lessons , to edt driving lessons, to pre-test. His EDT course provides the full 12 hours of EDT instruction required. Driving lessons in Dublin North areas are a key offering from James. He specialises in providing driving instructions in most of the north Dublin residential areas, where he's based. Call today to organise pretest driving lessons in Finglas or pretest driving lessons in Raheny.
Drive with the Best Rated Driving School in Raheny and Finglas and North Dublin
Gift Vouchers Available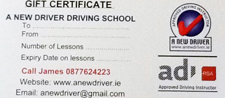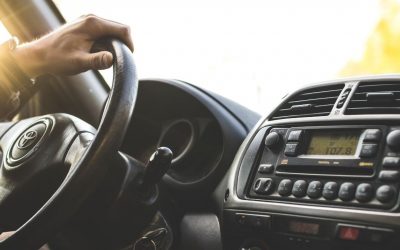 Pretest driving lessons are driving lessons that are designed to help prepare learner drivers for their driving test. These lessons are focused on refining the skills and knowledge required to pass the test, with a particular focus on developing safe and responsible...
read more
Driving School Dublin - No.1 Driving Lessons School in County Dublin
The best value Driving Lessons in your Area
Driving Lessons Dublin
No.1 Driving Lessons School in County Dublin
At A New Driver, we provide Driving Lessons all over North Dublin.
Driving Lessons Dublin
No.1 Driving Lessons School in County Dublin
Approachable and affordable throughout the Dublin area.
Our driving instructors are professional & have a 90% first time pass rate.
Dublin driving Instructors are RSA approved