– By ANewDriver
---
Every season presents its own challenges on the roads, but autumn is one season that often gets overlooked. With weather conditions that are typically not as harsh as those in Winter, Spring, and Summer, it's easy to take it for granted. While the weather may not be too harsh, it's more unpredictable than other seasons, so we should be aware of some hazards.
Any morning may be warm, cold, foggy, raining, sleeting, or even snowing. This season also sees the first frost, which can cause roads to be slippery, especially on secondary roads where ice can form and take longer to dissolve. In addition to weather conditions, fallen leaves can also cause slippery conditions: that's because they contain a large amount of water and are in decomposition process. So the best action to take when spotting a road covered in leaves is to slow down where there are large patches.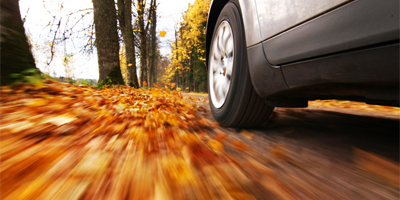 With the school year starting in September, everyone will be sharing the road with school buses during the morning commute. This can be particularly problematic because several morning weather conditions, including cooler temperatures, can make it difficult to see through a windshield. It's a good idea to make sure the defrost feature is in working order before Fall is in full swing. When school buses are on the road it's important to keep a safe distance at all times, especially when the stop arm is extended. Everyone needs to stop at that time, unless there is a divider between a car and the school bus. The rule for stopping is similar to the rule for pulling over when an emergency vehicle has its lights flashing.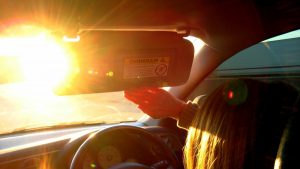 Fall conditions also affect evening driving. During the season, the sun rises later and sets earlier, so a person may wind up driving toward the sun in the evening. It's a good idea to have a pair of sunglasses in the car. A properly positioned visor can also help with the glare of the sun. The best way to position a visor is to push it all the way toward the windshield, and then bring it toward the steering wheel until it's in the correct spot. Once the sun starts going down, it's time to turn on the headlights. It's best to do this during dusk so other drivers can see the car, because a setting sun can still cause glare on a windshield. During dusk it's also important to use the two-second rule to keep a safe distance between cars. Using these driving tips will be a good step toward a safe season.
---