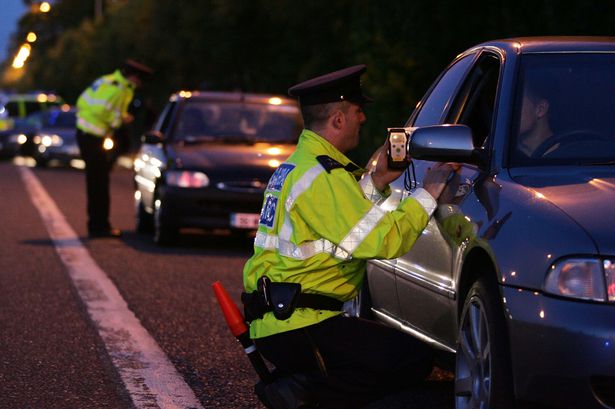 By AnewDriver
The gift of a lift: The RSA and An Garda Síochána's annual Christmas and New Year Road Safety Campaign focus on drinking and driving this year. Alcohol is a contributory factor in 38% of fatal crashes in the lead up to Christmas, according to the analysis of Garda investigation files for fatal crashes in the months of November and December: Alcohol factors in 2 in 5 fatal crashes in the lead up to Christmas.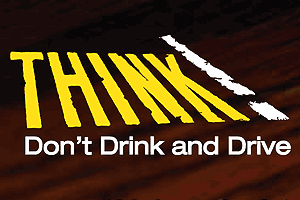 The Minister for Transport in Ireland, Shane Ross, said: "The ultimate aim of our appeal this year is to warn the public about the impact alcohol has on road safety. The statistics revealed today by the RSA and Gardai clearly indicate that alcohol remains the primary contributory factor in fatal crashes and is responsible for far too many deaths and injuries on Irish roads. Given the more difficult driving conditions typical of this time of year, November and December are already particularly dangerous months for driving. However, the statistics show that road safety is diminished further in these months due to the consumption of alcohol and speeding. I appeal to all those socialising during the Christmas and New Year period to do so responsibly and never, ever, drink and drive".
Another analysis of preliminary Garda data from 2008-2016, reveals that a total of 292 road users were killed in the months of November and December. The average number of fatalities each month for this nine-year period was 16 in November and 16 in December.  The new RSA analysis also shows that:
Dublin, Cork and Galway had the highest number of RTC fatalities in November and December and accounted for almost a third (32%) of the total number of fatalities that occurred during this time period.
The most prevalent times of day were between 4pm-8pm (33%) and 12pm-4pm (23%), followed by 12am-6am (22%). 
RTC fatalities were more prevalent on Sundays (21%). The most dangerous time of day on Sundays was midnight-6am.
Drivers represent almost half (46%) of all road users killed in Nov/Dec;
Pedestrians represent over a quarter (26%) of fatalities, while passengers account for almost one fifth (18%).
Ms Liz O Donnell, Chairperson, Road Safety Authority, said: "Any amount of alcohol impairs driving. In fact, just one drink can affect your driving. That is not a theory this is scientific fact. So, if you are heading to an office party or socialising over the Christmas and New Year period, make sure you plan how you are going to get home safely. Leave the keys at home and book a taxi, hackney, use public transport or designate a driver. Do not leave it to chance because once you have that first drink, you will not be able to make the right choices. This advice also applies if you are intending to walk home after socialising too. Crash data shows that alcohol could be a factor in almost half [46%] of pedestrian deaths. Too many people have lost their lives in the past by walking home drunk on roads with poor visibility. Please don't take the chance."
Assistant Commissioner Michael Finn, Garda National Roads Policing Bureau, An Garda Síochána, said: "An Garda Síochána is launching its six-week Christmas and New year road safety campaign. This will include a focus on Mandatory Intoxicant Testing checkpoints around the country to deter people from drinking and driving. The Gardaí will not just be targeting drink drivers at night or in the early hours of the morning during the Christmas period, but also during morning rush hour as many drivers could still be over the legal limit if they have been drinking the night before. There has been a 12% increase in drivers arrested on suspicion of driving under the influence up to end of October 2017. While it is disappointing to see so many refusing to heed our advice, this clearly shows that our members are out there enforcing drink driving laws. The consequences of drink driving for you and others could be very serious and range from losing your licence to living with the guilt of being responsible for someone's death or severe injury. Please don't take the risk this Christmas – don't drink and drive."
Pedestrian & Cyclist Safety
To promote pedestrian and cyclist safety over the festive period the RSA has teamed up with the Vintners Federation of Ireland (VFI) to distribute 50,000 high visibility jackets to almost 4,000 publicans for distribution free of charge to their patrons to ensure they get home safely over the Christmas and New Year period.
The RSA and An Garda Síochána's are supporting Coca Cola's 13th annual Designated Driver campaign which is encouraging the nation to give the 'Gift of a Lift' this Christmas to help keep our roads safe. The campaign running across Ireland and Northern Ireland have been offering free soft drinks, water or juice to designated drivers from the 28th November.
To date this year, 143 people have been killed on Irish roads, a decrease of 26 when compared to the same period last year.
If you wish to learn more about road safety, read our blog about Driving Tips For New Drivers.
---
Source: www.garda.ie