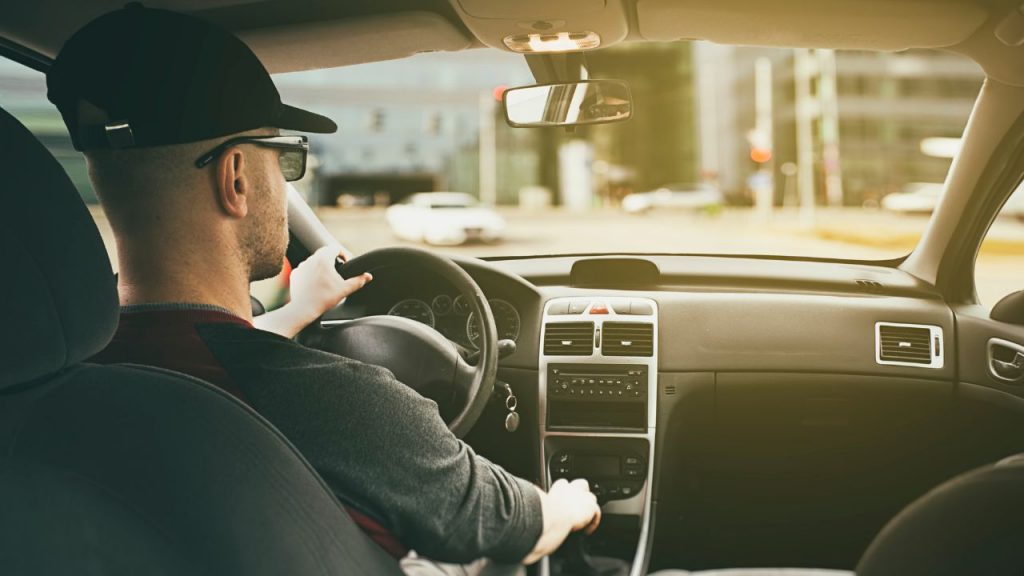 Are you ready to hit the road and embark on an exciting journey towards obtaining your driver's license? Look no further than A New Driver, the leading driving school in Palmerstown. With our comprehensive driving lessons, experienced instructors, and top-notch facilities, you'll gain the skills and confidence you need to become a safe and responsible driver.
Why Choose A New Driver?
At A New Driver, we understand that learning to drive is a significant milestone in your life. That's why we strive to provide the best driving lessons in Palmerstown to help you achieve your driving goals. Here are some reasons why you should choose us:
Experienced Instructors: Our team of professional instructors are highly experienced and certified, with a wealth of knowledge and expertise in teaching safe driving practices. We are patient, friendly, and dedicated to helping you become a confident and competent driver.
Comprehensive Curriculum: Our driving lessons are designed to cover all aspects of driving, from basic maneuvers to complex road scenarios. We focus on developing your skills in areas such as defensive driving, road awareness, hazard perception, and more. Our structured curriculum ensures that you receive a well-rounded education and are well-prepared for the challenges of driving on today's roads.
Customized Lessons: We understand that every learner is unique, with different strengths and weaknesses. That's why our driving lessons are tailored to meet your specific needs and learning style. Whether you're a beginner or an experienced driver looking to brush up on your skills, we have a lesson plan that's right for you.
Modern Facilities: Our state-of-the-art training vehicles are equipped with the latest safety features, ensuring that you learn to drive in a safe and controlled environment. Our facilities are clean, comfortable, and conducive to learning, providing you with the best possible experience during your driving lessons.
What to Expect from Our Driving Lessons
When you choose A New Driver for your driving lessons in Palmerstown, you can expect a comprehensive and structured learning experience. Here's what you can expect from our driving lessons:
Beginner Lessons: If you're a beginner, our driving lessons will start with the basics. You'll learn about the controls of the vehicle, how to start and stop, how to change gears, and how to perform simple maneuvers such as turning, parking, and reversing. Our patient instructors will guide you through each step, ensuring that you build a solid foundation of driving skills.
Road Awareness and Defensive Driving: As you progress in your driving lessons, we'll focus on developing your road awareness and defensive driving skills. You'll learn how to anticipate and respond to potential hazards on the road, how to maintain a safe following distance, how to use mirrors effectively, and how to make safe lane changes. These skills are essential for staying safe on the road and avoiding accidents.
Complex Road Scenarios: Our driving lessons will also cover more complex road scenarios, such as navigating roundabouts, dealing with junctions, and driving on multi-lane roads. You'll learn how to handle challenging driving situations with confidence and poise, ensuring that you're prepared for the real-world driving challenges that you may encounter.
Mock Tests and Exam Preparation: As you near the end of your driving lessons, we'll conduct mock tests and provide exam preparation to help you get ready for your driver's license test. Our instructors will assess your driving skills, provide feedback, and offer valuable tips and strategies to help you pass your exam with flying colors.
The Benefits of Learning with A New Driver
Choosing A New Driver for your driving lessons in Palmerstown comes with several benefits that will set you up for success as a new driver:
Safety First: At A New Driver, safety is our top priority. Our experienced instructors will teach you the importance of safe driving practices, defensive driving techniques, and road awareness, ensuring that you become a responsible and safe driver on the road.
Confidence Building: Our patient and supportive instructors will work with you at your own pace, building your confidence behind the wheel. With our structured lessons and personalized approach, you'll gain the skills and knowledge you need to drive with confidence and handle any driving situation with ease.
Flexibility and Convenience: We understand that your schedule may be busy, so we offer flexible lesson timings that suit your availability. You can choose from our various packages and customize your lessons to fit your needs. We also provide door-to-door pick-up and drop-off services, making your driving lessons convenient and hassle-free.
Cost-effective: Learning to drive is an investment for your future, and we believe it shouldn't break the bank. A New Driver offers competitive prices for our driving lessons, ensuring that you receive high-quality instruction without breaking the budget. We also offer discounts for package bookings, making our lessons even more cost-effective.
Modern Teaching Techniques: Our driving lessons incorporate modern teaching techniques, including visual aids, interactive simulations, and real-life scenarios, to make your learning experience engaging and effective. We use the latest technology and teaching methods to ensure that you receive the best possible education and are well-prepared for the challenges of driving in today's world.
Excellent Track Record: A New Driver has a proven track record of success, with countless satisfied students who have successfully obtained our driver's licenses. Our high pass rates and positive reviews from past learners are a testament to the quality of our driving lessons and the success of our students.
Enroll with A New Driver today
If you're looking for the best driving lessons in Palmerstown, look no further than A New Driver. Our experienced instructors, comprehensive curriculum, modern facilities, and personalized approach make us the ideal choice for learners of all levels. With our focus on safety, confidence building, flexibility, and cost-effectiveness, you can trust us to provide you with the skills and knowledge you need to become a safe and responsible driver. Enroll with A New Driver today and take the first step towards obtaining your driver's license with confidence!