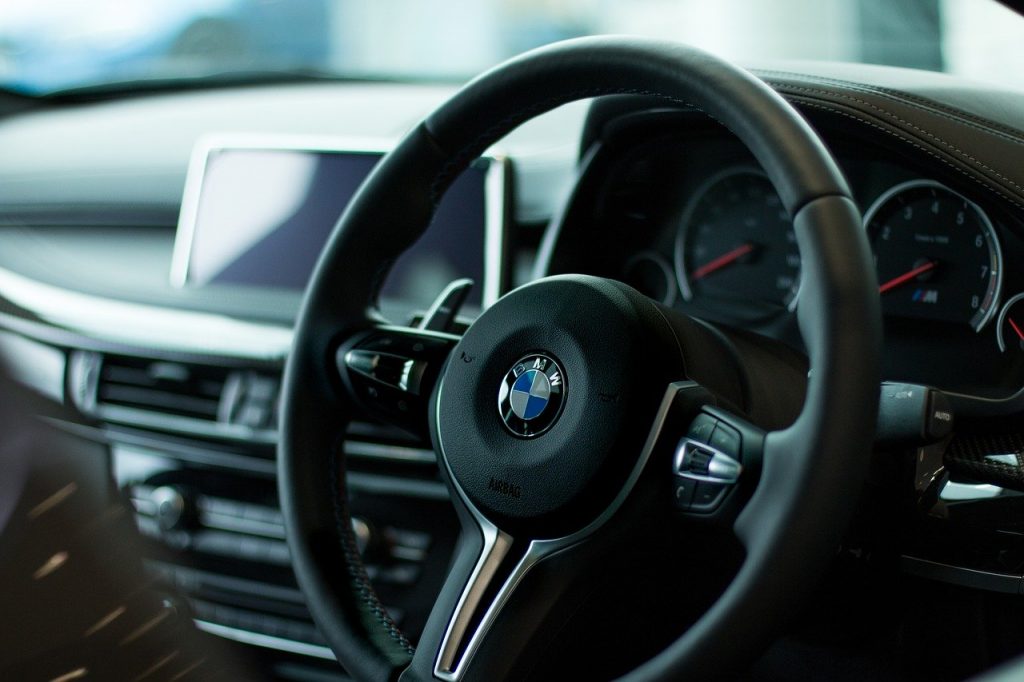 Learning how to drive is a milestone in anyone's life. It opens up a world of possibilities and provides newfound independence. If you're looking for driving lessons in Rathcoole, look no further than A New Driver. We are the premier driving school in the area, dedicated to helping aspiring drivers master the road with confidence.
Professional Instructors with a Proven Track Record
At A New Driver, we understand the importance of having experienced and professional instructors. Our team of instructors consists of highly trained and certified professionals who have a proven track record in teaching safe and responsible driving techniques. We are patient, friendly, and committed to helping you become a confident and competent driver.
Comprehensive and Tailored Driving Lessons
We offer comprehensive and tailored driving lessons that are designed to meet the unique needs of each student. Whether you're a beginner or an experienced driver looking to brush up on your skills, we have a lesson plan that's perfect for you. Our lessons cover all aspects of driving, including basic maneuvers, road rules, defensive driving, and navigating challenging road conditions.
State-of-the-Art Training Vehicles
At A New Driver, we believe that learning to drive should be a safe and enjoyable experience. That's why we provide our students with state-of-the-art training vehicles that are equipped with the latest safety features. Our vehicles are regularly inspected and maintained to ensure we are in excellent condition, providing a comfortable and secure learning environment for our students.
Flexible Scheduling to Fit Your Busy Life
We understand that our students have busy lives, with work, school, and other commitments. That's why we offer flexible scheduling options for our driving lessons in Rathcoole. We can accommodate your schedule, whether you prefer weekday or weekend lessons, daytime or evening lessons. We strive to make learning to drive as convenient and accessible as possible for our students.
Competitive Pricing and Discounts
At A New Driver, we believe that quality driving education should be affordable. We offer competitive pricing for our driving lessons in Rathcoole, with discounts available for block bookings and referrals. We also offer special discounts for students and seniors, making our lessons accessible to a wide range of learners.
High Success Rate and Positive Reviews
We take pride in our high success rate and positive reviews from our satisfied students. Many of our students have gone on to pass our driving test with flying colors and become confident and responsible drivers. Our commitment to excellence in driving education has earned us a reputation as one of the best driving schools in Rathcoole.
Outstanding Customer Service and Support
At A New Driver, we prioritize outstanding customer service and support. Our friendly and knowledgeable staff are available to answer any questions or concerns you may have throughout your driving lessons. We are dedicated to providing a positive and supportive learning experience, helping you feel confident and comfortable behind the wheel.
Contact us today
If you're looking for driving lessons in Rathcoole, choose A New Driver for a comprehensive, tailored, and professional learning experience. With our team of experienced instructors, state-of-the-art training vehicles, flexible scheduling options, competitive pricing, and outstanding customer service, we are committed to helping you master the road with confidence. Join us at A New Driver and embark on an exciting journey towards becoming a skilled and responsible driver. Contact us today to book your driving lessons and take the first step towards achieving your driving goals.