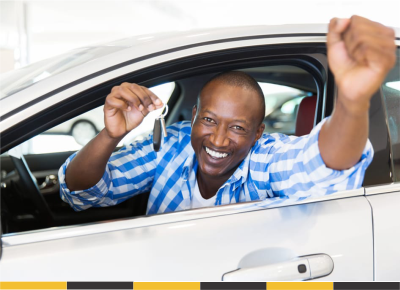 Welcome to A New Driver, the premier driving school offering driving lessons in Rathmines, Dublin. If you're ready to embark on your journey towards becoming a safe and confident driver, you've come to the right place. Our experienced instructors, comprehensive curriculum, and tailored approach make us the go-to choice for driving lessons in Rathmines and the surrounding areas. In this article, we'll take a closer look at what makes our driving lessons unique and how we can help you achieve your driving goals.
Why Choose A New Driver?
At A New Driver, we understand that learning to drive is a significant milestone in your life. It's not just about obtaining a driver's license, but also gaining the skills and knowledge necessary to be a responsible and safe driver for life. That's why we take a personalized approach to our driving lessons, focusing on your individual needs and learning style. Whether you're a nervous beginner or an experienced driver looking to improve your skills, our instructors will work with you to build your confidence and competence behind the wheel.
Experienced Instructors
Our team of instructors at A New Driver is made up of highly qualified and experienced professionals who are dedicated to helping you become a safe and skilled driver. All our instructors are fully licensed by the Road Safety Authority (RSA) and have a wealth of experience in teaching learners of all levels. We are patient, friendly, and skilled at tailoring lessons to suit your needs. Our instructors use a variety of teaching techniques, including practical demonstrations, visual aids, and interactive discussions, to ensure that you understand the rules of the road and are well-prepared for the challenges of driving.
Comprehensive Curriculum
Our driving lessons in Rathmines are based on a comprehensive curriculum that covers all aspects of driving, from basic car controls to advanced driving techniques. Our lessons are structured and progressive, allowing you to build your skills at your own pace. We cover topics such as traffic rules and regulations, defensive driving, hazard perception, maneuvering, and much more. Our goal is to provide you with a solid foundation in driving skills that will serve you well throughout your driving career.
Flexible Lesson Options
We understand that everyone has different schedules and commitments, which is why we offer flexible lesson options at A New Driver. We offer both manual and automatic driving lessons, and you can choose from a range of lesson durations to suit your availability and budget. Whether you prefer regular lessons or an intensive course, we can accommodate your needs. We also offer pick-up and drop-off services, so you can start and end your lessons at a location that is convenient for you.
Competitive Prices
At A New Driver, we believe that quality driving lessons should be affordable and accessible to everyone. That's why we offer competitive prices for our driving lessons in Rathmines. We have various pricing options, including single lessons, discounted packages, and special offers, to suit different budgets. We also provide value-added services, such as free access to our online learning resources and mock driving tests, to help you prepare for your driving test and enhance your driving skills.
Positive Reviews
Don't just take our word for it – our satisfied students speak for ourselves. A New Driver has received numerous positive reviews from learners who have successfully passed our driving tests and gained confidence on the road. Our students appreciate our patient and friendly instructors, comprehensive curriculum, flexible lesson options, and competitive prices. Many of our students recommend us to our friends and family, which is a testament to the quality of our driving lessons.
Contact us today
If you're looking for top-notch driving lessons in Rathmines, look no further than A New Driver. Our experienced instructors, comprehensive curriculum, flexible lesson options, competitive prices, and positive reviews make us the ideal choice for learners of all levels. Whether you're a beginner just starting out or an experienced driver looking to brush up on your skills, our driving lessons are tailored to meet your needs. With our personalized approach, you can gain the confidence and competence you need to become a safe and responsible driver for life.
So why wait? Take the first step towards becoming a skilled driver by choosing A New Driver for your driving lessons in Rathmines. Contact us today to book your lessons and start your journey towards driving success! Don't forget to check out our website for more information on our services, pricing, and testimonials from our satisfied students. We look forward to helping you achieve your driving goals and hitting the road with confidence!