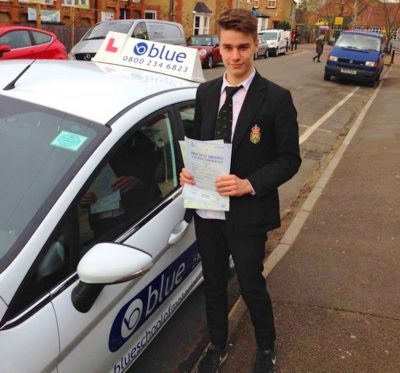 Driving is a skill that opens up a world of possibilities, providing you with the freedom to go wherever you want, whenever you want. Whether you're a teenager eager to get your first taste of independence or an adult looking to improve your mobility, A New Driver in Shankill is here to help you learn to drive with confidence. With professional instructors, comprehensive lesson plans, and a commitment to safety, our driving lessons are designed to empower you to become a skilled and responsible driver.
Experienced Instructors to Guide You Every Step of the Way
At A New Driver, we understand that learning to drive can be both exciting and intimidating. That's why we have a team of experienced instructors who are patient, knowledgeable, and skilled at teaching all levels of learners. Our instructors are fully certified and have a wealth of experience in providing driving lessons to learners of all ages and backgrounds. We will provide you with the guidance and support you need to build your driving skills from the basics to advanced techniques.
Comprehensive Lesson Plans Tailored to Your Needs
We believe that every learner is unique, and our driving lessons are customized to meet your individual needs. Our comprehensive lesson plans cover all aspects of driving, from basic vehicle control to navigating complex road situations. We start with the fundamentals, such as understanding the controls of the vehicle, mastering parking techniques, and navigating junctions. As you progress, we gradually introduce more advanced skills, such as defensive driving, hazard perception, and parallel parking. We also provide guidance on road etiquette, road signs, and rules of the road to ensure that you are well-prepared for the challenges of driving in real-world situations.
Emphasis on Safety for a Lifetime of Responsible Driving
At A New Driver, safety is our top priority. We believe that responsible driving is a lifelong commitment, and our instructors instill safe driving habits from the very beginning. Our lessons focus on defensive driving techniques, hazard perception skills, and decision-making strategies to help you become a safe and responsible driver. We also emphasize the importance of maintaining a positive attitude towards road safety, including the dangers of distracted driving, driving under the influence, and speeding. Our goal is to ensure that you not only pass your driving test but also develop the skills and mindset necessary for a lifetime of safe driving.
Flexible Lesson Options to Fit Your Schedule
We understand that everyone has different schedules and commitments, which is why we offer flexible lesson options to fit your needs. Our driving lessons are available seven days a week, and we can work around your schedule to find a time that works best for you. Whether you prefer daytime, evening, or weekend lessons, we can accommodate your preferences. Our lessons can also be booked in blocks to save you money and ensure consistent progress in your learning journey.
Contact us today
Learning to drive is a significant milestone in life, and A New Driver in Shankill is committed to providing you with the knowledge, skills, and confidence to become a responsible and safe driver. With experienced instructors, comprehensive lesson plans, and a focus on safety, our driving lessons are designed to help you achieve your driving goals. Contact us today to schedule your driving lessons and embark on your journey towards becoming a skilled and confident driver.