---
By A New Driver – Source: BBC

One of Google's self-driving cars crashed into a bus in California last month. The crash happened in Mountain View, near Google's headquarters.
On 14 February the car, travelling at 2mph (3km/h), pulled out in front of a public bus going 15mph (24km/h). The human in the Google vehicle reported that he assumed the bus would slow down to let the car out, and so he did not override the car's self-driving computer.
Even though there were no injuries, it is not the first time one of Google's famed self-driving cars has been involved in a crash, but it may be the first time it has caused one.
Google is to meet with California's Department of Motor Vehicles (DMV) to discuss the incident, and determine where the blame lies.
---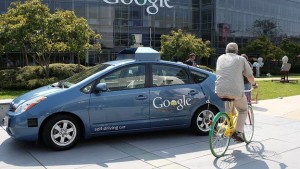 ---
In a statement, Google said: "We clearly bear some responsibility, because if our car hadn't moved, there wouldn't have been a collision. That said, our test driver believed the bus was going to slow or stop to allow us to merge into the traffic, and that there would be sufficient space to do that."
The company's self-driving cars have clocked up well over a million miles across various states in the US, and until now, have only reported minor "fender benders" – the American slang for a small collision. In all of those cases, other road users were to blame.
Google releases a monthly report detailing the testing of its self-driving technology.
---